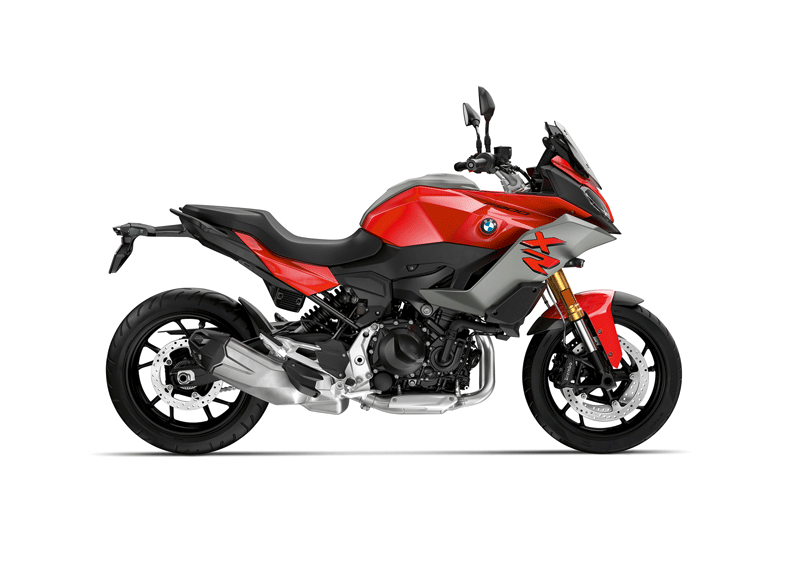 BMW surprised us with two new mid-range models, the 2020 F 900 R and the F 900 XR, both based around a slightly enlarged version of the parallel twin released last year that powers the F 850 GS. With an increase from 853cc to 895cc, BMW says the new engine is good for 99 horsepower and 68 lb-ft of torque, and its dual counterbalancers result in a smooth riding experience.
Apart from the engine, the 2020 F 900 R and the F 900 XR also share a steel frame and rear subframe and feature unique lightweight plastic-welded fuel tanks (3.4 gals. for the R, 4.0 gals. for the XR), a 6.5-inch TFT display, LED lighting, two ride modes (Rain and Road), ABS and ASC (Automatic Stability Control) as standard.
Options include Riding Modes Pro, which adds Dynamic and Dynamic Pro ride modes, Dynamic Traction Control (DTC), cornering ABS (ABS Pro), Dynamic Brake Control (DBC) and engine drag torque control (MSR), which prevents rear wheel hop when decelerating. Dynamic ESA (electronic suspension, rear only) is also available as is Headlight Pro, which adds cornering lights, and Keyless Ride.
Both models feature an upside-down fork and rear monoshock, with 5.3 inches of travel at the front, 5.6 at the rear on the F 900 R, and 6.7 front, 6.8 rear on the F 900 XR. Claimed curb weight is 465 pounds for the R and 483 pounds for the XR.
The 2020 F 900 R will be available in Blackstorm Metallic, San Marino Blue Metallic and Hockenheim Silver Metallic/Racing Red, and MSRP is $8,995.
The 2020 F 900XR will be available in Light White, Galvanic Gold Metallic and Racing Red, and MSRP is $11,695.
Check out Rider's Guide to New Street Motorcycles for 2020
Keep scrolling for more photos….